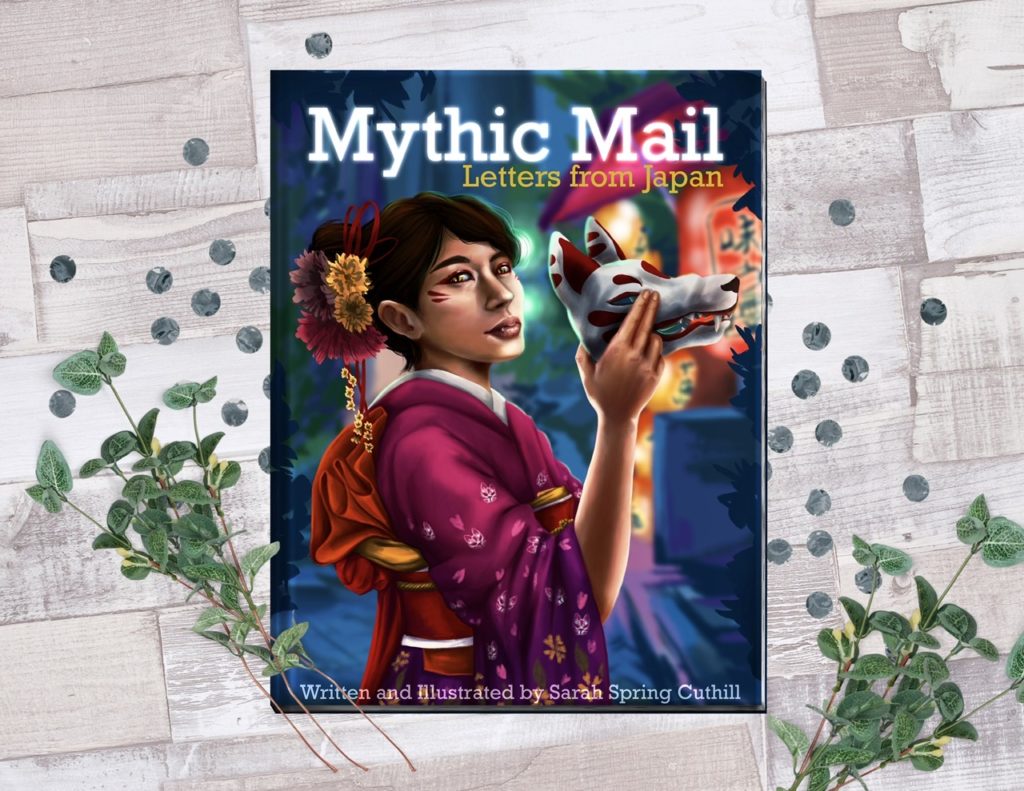 Mythic Mail, Letters From Japan— an illustrated novel, is expected to be released late summer 2021. All of my Clubs on Patreon are getting behind the scenes access to the entire process from sketches to timelapse videos of artwork.
---

---
Krampus is coming to town– and he's bringing switches!
Krampus Night is a properly creepy storybook about the arrival of everyone's favorite anti-Santa. Festive folk of all ages will enjoy this original poetic telling of the Alpine tradition of Krampusnacht with gorgeously painted illustrations.
Book measures 8.5 x 11 inches (216 x 279mm).
29 pages printed on 80# premium paper. Original painting-style artwork featuring 14 beautiful illustrations. English language. Glossy cover. Available in paperback and hardcover editions.
Hardcover ISBN 978-1-71661-580-1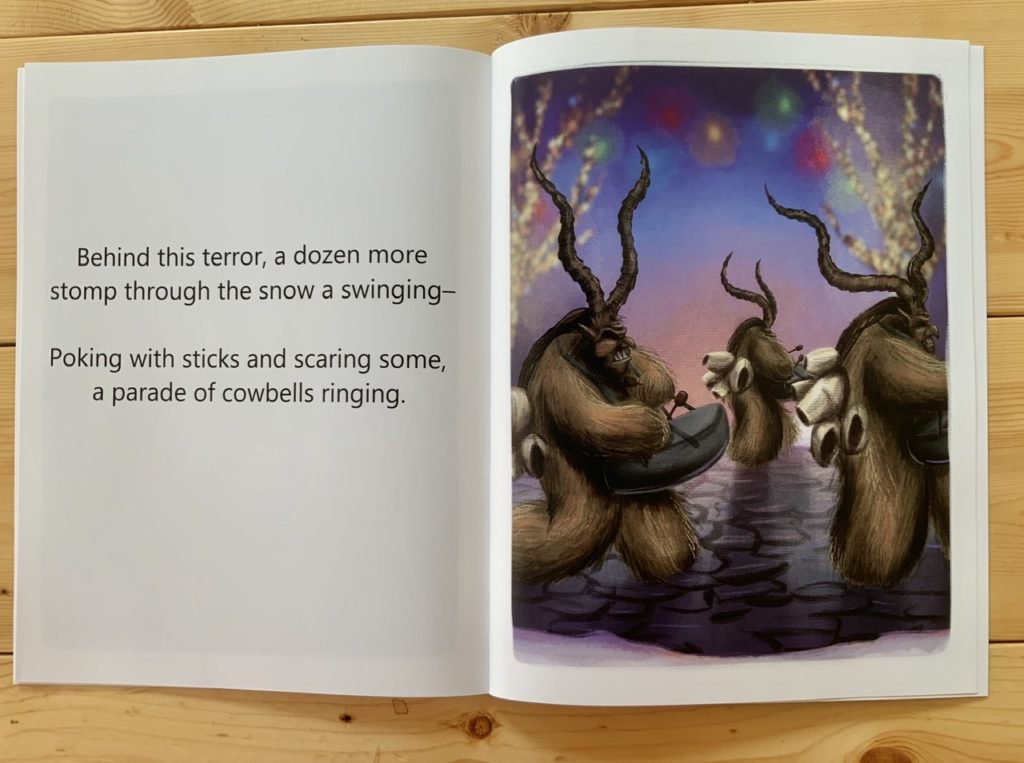 ---
---
About the Author:

Sarah Spring Cuthill is a freelance artist based in Calaveras County, California, where she overindulges in chocolate and pretzels. Sarah writes illustrated fiction books that highlight her interest in her own heritage as well as world mythology. She has been teaching visual arts in grade schools for 15 years, but also enjoys spending time on independent projects and artworks.
Signed Paperback Edition Details:
Order the Paperback Edition of the indie storybook, Krampus Night, signed by the author! Limited stock on Signed Paperback Edition. Orders are shipping now. Please allow for up to a 2-week shipping time due to COVID delays. Book orders are shipped via United States Postal Service (USPS).


If you have ordered an un-signed book, don't fret. I am always happy to send you a signed, adhesive book plate to stick in your book. Simply send me an email with any message you would like in addition to your mailing address.
All signed copies will be signed by the author/artist. Krampus himself will even leave a special message in metallic pen just for you! Special notes or custom messages may be made with the author signature if noted in the order. Thank you so much for supporting my independent art and book projects!
Follow on Social Media: